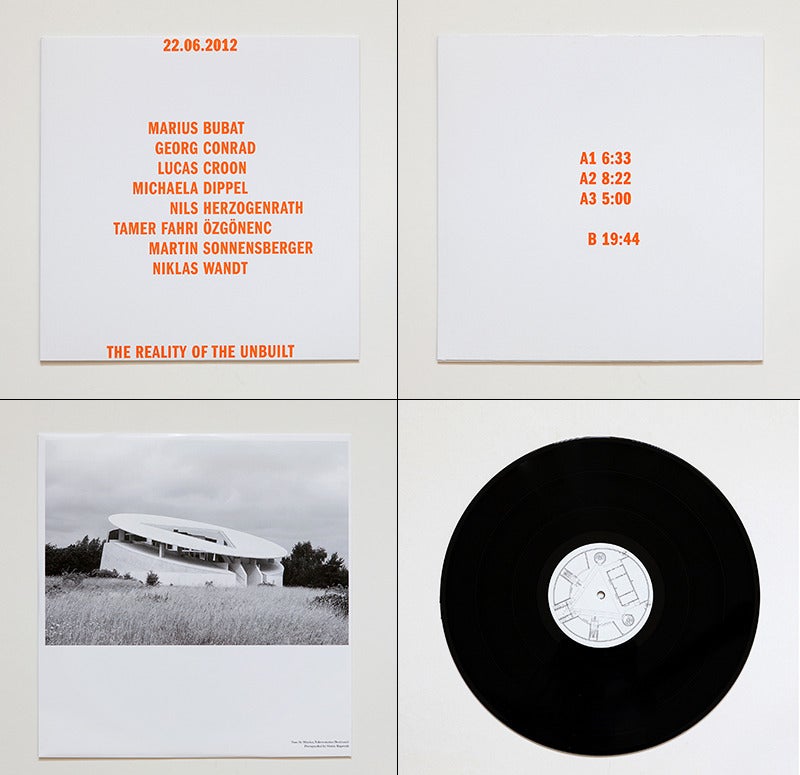 RECORD
€

11.00
---
---
All music performed by Michaela Dippel, Marius Bubat, Georg Conrad, Lucas Croon, Nils Herzogenrath, Tamer Fahri Özgönenc, Martin Sonnensberger and Niklas Wandt.
Recorded by Stefan Wolf. Mastered by Jörg Burger.
All tracks recorded with a head simulator at Haus für Musiker, Raketenstation Hombroich.
On the occassion of the exhibition
»THE REALITY OF THE UNBUILT«.
www.therealityoftheunbuilt.com